Dr. Brahim LATRECH law firm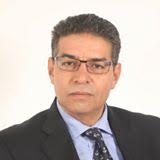 A Tunisian law firm
Office Phone#: (+216) 71 830 257
Cell# : (+216) 24 292 700
Viber: (+216) 24 292 700
WhatsApp: (+216) 24 292 700
Address: Lafayette Center –
4 Etage – 1002 Tunis
Lawyer Dr. Brahim LATRECH, the holder of PHD in law, lawyer registered with the Tunisian Bar ready to put his skills to work either as a lawyer, a mediator, or an arbitrator to assist you in reaching the best outcome in your case
Our firm offers its services in the following areas:
Investment in Tunisia, Real estate law, Criminal law, Maritime law, Industrial property, Intellectual property, Family law, Tax law, Customs law, Corporate law, Ship arrest in Tunisia, Personal injury law
We are a Tunisian law firm with areas of practice in business law with its diversifications mainly in maritime, land, air and multimodal transport rights and related cases.
Our law firm has built a reputation in this field by providing accurate, fast, and excellent services meeting the needs of our clients in accordance with the provisions of national and international laws.
Our lawyers have great experience in consulting, negotiating various business agreements, mediation, arbitration, and litigation before the courts.
Having full access to a global network of law firms, we are able to process contracts that are subject to other laws and enforce foreign arbitration awards and judgments in Tunisia.
The long and rich experience as well as the in-depth knowledge of our local and international work we offer to those involved in commercial law and transport rights have enabled us to manage projects of different sizes especially foreign investments in Tunisia. We have developed our practices in this area in order to provide integrated services to our clients from consultation, issuance of documents, mandatory local registrations, and all matters related to commercial law and corporate law.
Our firm offers a wide variety of legal services including:
Transport law
Customs law
International trade
Drafting of commercial contracts.
Representing clients in commercial transactions, negotiations.
Registration issues related to trademarks and patents.
Corporate law
We support and advise companies on the followings:
How to best choose the legal form of a business.
Registration of companies, partnerships, subsidiaries, branches, representative offices of local and foreign entities.
Company liquidation.
Foreign investment in Tunisia and acquisitions.
Legal research
Due to the growing business interactions between Tunisia and the world, our law firm specializes in providing all the necessary legal support for newcomers to Tunisia to start a new business and to assist them in finding the right business partners or agents.
EXAMPLES:
– Starting a business – License management – Employment of workers.
– Registration of assets – Obtaining credit – Investor protection
– tax payment, Trade across borders –
Execution of contracts
– Business closure and liquidation.
Our law firm provides distinguished intellectual property services, namely; Trademarks, copyright, patents, industrial designs, trade secrets and unfair competition. Our work team aims. to protect the fruits of the intellect of our customers. Today, the scope of intellectual property protection is not just limited to the traditional scope of patents, trademarks, and copyrights since it has widened its scope to cover domain names, integrated circuits, semiconductors, database, software, trade secrets, etc….
Thanks to our dedicated team, we are constantly monitoring developments and ongoing changes in intellectual property law both in Tunisia and the international arena.
Our references
They trust us and we're asking you to do the same.
Investing in Tunisia
Our firm advises foreign investors on the choice and implementation of appropriate structures during the setting up or the restructuring of their holdings in Tunisia
Real estate law
Our firm assists its local and foreign clients during their acquisition or sale of real estate assets in Tunisia including exchange regulations and authorizations
Criminal Law
Assistance in the investigation and defense before criminal courts (traffic accident, defendants, civil party).
Industrial property
Protection of utility patents, industrial designs, trade marks, service marks, trade name ( business name??)
Intellectual property
Protection of authors rights in all intellectual works (works of art, literature, music, etc.), whatever the genre, form of expression, merit or destination
Family law
Our firm specializes in national and international family and inheritance laws
Fiscal law
Assistance during the tax audit, defending the taxpayer after tax adjustment before the tax administration or before the courts and offer consultations on all matters of tax law.
Customs law
Our firm is known for its professional practice of customs law, it often intervenes to advise our clients in matters of customs law, customs criminal law, customs control and in financial relations abroad.
Corporate law
Our firm supports the creation and the life of the company by assisting it on a daily basis in its relations with its partners, economic and associates as well as assisting it during important stages such as restructuring and aquisition
Ship arrest in Tunisia
Ship Arrest Tunisia /Ship release Tunisia.
Personal injury law
Our law office is the voice of victims in personal injury, traffic accident , maritime accident, and aviation accident cases.